Next event:

OK – Oct. 13-14, 2023
The Proving Grounds is a physically demanding 2-gun match that tests the competitor's marksmanship ability while under stress. Competitors will carry objects of varying sizes and weights, negotiate obstacles, and engage targets from 1 to 500 yards. This 4 stage, 70% shooting, 30% fitness competition allows competitors to test their marksmanship, fitness, and gear choices.
The night shoot is now separated into its own competition- The Proving Grounds After Dark. TPG After Dark is a 2-gun, 4-6 stage night match engaging targets from 1 to 150 yards. No plate carrier required. 2 divisions: Night Vision and White light. 95% shooting, 5% fitness. This competition allows competitors to test their marksmanship, weapons lights/night vision, and gear choices when the lights go out.
You can enter The Proving Grounds (day), Proving Grounds after Dark (night) or both. There will be winners for both the day, the night, and overall.
the Proving Grounds Equipment Requirements
Rifle
Here is the only rule about rifles that we are 100% NOT flexible about. IF you run what you bring you run it throughout the entire competition. You won't get to switch between rifles based on the Mission or day/night operations. You show up and run it. Period. IF your rifle goes down and stops functioning and is not repairable, you can go to the Match Director to switch to a back up rifle. The back up must have a similar set up and be approved by the MD.
5.56mm/.223, 7.62×39, and 300 BLK are all approved calibers.
Red Dot Sights, magnifiers and LPVO's are allowed on the rifle.
Suppressors, Flash Hiders, Compensators and muzzle devices are allowed
Back Up Iron Sights are permitted but not required
The rifle must stay in the same configuration for the duration of the event
Rifle Optics
• Magnified or non-magnified electronic or optical sights are permitted.
• Backup iron sights are permitted but not required
Rifle Sling
HANDGUN & HOLSTER
Permitted calibers: 9mm, 40 S&W, 45 ACP
Slide Mounted red dots are permitted in any division
Holster must have retention and completely cover the trigger. It must retain the firearm during vigorous movement and if the holster is inverted. No SERPA holsters
Gun Belt
The belt to which the holster is attached must be worn at waist level.
Prohibited:
◦ Shoulder holsters and cross-draw holsters.
◦ Belly bags or "fanny packs"
Magazines
5 pistol magazines
5 rifle magazines
Athletes can run any magazine  in any capacity they choose.
Ammunition
Handgun ammunition
9mm Parabellum (9x19mm NATO) or larger, Pistol ammunition must meet or exceed 125 power-factor.

Rifle ammunition
 .223 Remington (5.56x45mm NATO) or larger. Maximum 3200fps
Prohibited
◦ Tracer, incendiary, armor piercing, steel jacketed or steel/tungsten/penetrator core ammunition.
◦ No bi-metal or steel core ammunition is permitted.
White Lights & Night Vision
Yes, night stages with white light are a core part of our competition. There will typically be at least 2 night stages per competition with a separately scored night vision side stage.
All scored night stages are shot with white light.
We will have AGM Global Vision on-site demo'ing different night vision setups.
Minimum Night Match Gear Requirements 
Weapon mounted light for both rifle & handgun
plate carriers
Plate carriers must weight 15lbs for men and 12lbs for women.

Plate carriers are weighed as is, just have to make weight without magazines

An athlete does not need to have ballistic plates in the plate carrier nor does it need to be slick for weigh in. Once you make your weight, THEN you add your magazines. We WILL be weighing the vests.
Clothing
You may wear whatever you like while competing at The Proving Grounds, within reason.
You may consider knee pads and elbow pads.
Wear range appropriate clothing that is suitable for the time of the year the event is taking place.
Make sure you have rain gear available.  (Obviously if there are some extenuating circumstances such as a hurricane or lightning, we will err on the side of safety)
Prohibited
No offensive or obscene logos, sayings, pictures, or drawings.
This is a DMR style match with rifle targets ranging from close up to 600 yards and pistol ranging from 5 to 50 yards. Scoring is time plus points, with par times between 60 and 90 seconds.
This is a 2 Gun Night Match with "Time Plus with Points" Scoring. It will consist of 5 stages, 4 bay style and 1 natural terrain. Target Distances 10 – 100 Yards. 2 Divisions to choose from – 2 Gun White Light and 2 Gun NVG.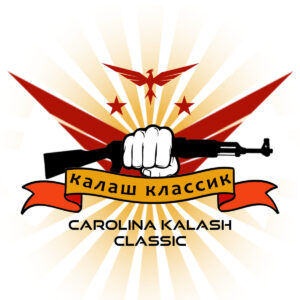 This match is designed for the AK enthusiast. It is a Two Day AK Style Only Rifle Match with "Time Plus w Points" Scoring. It will consist of 10 stages, including 2-4 jungle runs. Target Distances 10 – 200 Yards. We intend for this match to be easy for beginners, while experienced competitive shooters will enjoy the speed and nature of the stage designs.
December 2 – Register
This match is designed to test both you and your partner's equipment and shooting skills. This match will have minimal physical aspects and consist of 6-8 Stages. 
Pistol shots from 7-50 yards
. Rifle Shots 100 yards and In.
Mens Elite
Suggested Physical Abilities:
– Generally in excellent physical condition and capable of running, lifting, and
performing tasks a well-rounded elite athlete should be able to do.
– Be able to complete rope climbs in full kit
Elite Shooting Standards: Can you run a clean dot torture drill at 5 yards? Can you complete a bill drill in under 3.5 seconds from the holster? Can you complete a bill drill with a rifle at 15 yards from low or high ready? Are you comfortable engaging targets with your rifle past 300 yards?
Womens
Must be a biological woman to compete in this division.
Mens Intermediate
If there is a foot movement, intermediate will do no more than 3 miles.
Mens Masters
Men ages 45+ on the day of the competition can register for this division.
Slick
no plate carrier required for this division. 
Frequently asked questions
1. Who can compete in The Proving Grounds?
The Proving Grounds are open registration. Meaning anyone can compete provided they are safe and proficient with their firearms. 
2. I can no longer make it to the competition, what are my options? (Refund/Transfer Policy) The Proving Grounds offers a no questions asked 48-hour refund policy from the time of purchase on registrations. After 48 hours refunds are not available. * Exceptions made for military deployments.

The Proving Grounds offers a ONE time transfer to another Proving
Grounds that is open for registration. Transfers not available within 4 weeks of scheduled competition.
Transfer Rules
Transfers must be completed no later than 4 weeks from the event the competitor is registered.
The transferred event must be in the same calendar year as the original event.
Transfers into sold out events are not permitted.
A $20 fee will be charged for all transfers/deferrals.
One transfer/deferral per paid registration. After that you will be charged an additional registration fee.
Rules
Prior to each competition, athletes will bring their firearms and equipment to be inspected. Athletes must use the same firearms in the same configurations for the duration of the competition. This includes but is not limited to the optics mounted on that firearm. Whatever you run, you have to run the entire event unless approved by the Match Director. Failure to comply with this rule will result in a DQ from the competition. Download and read all the rules and safety requirements by clicking the link below.